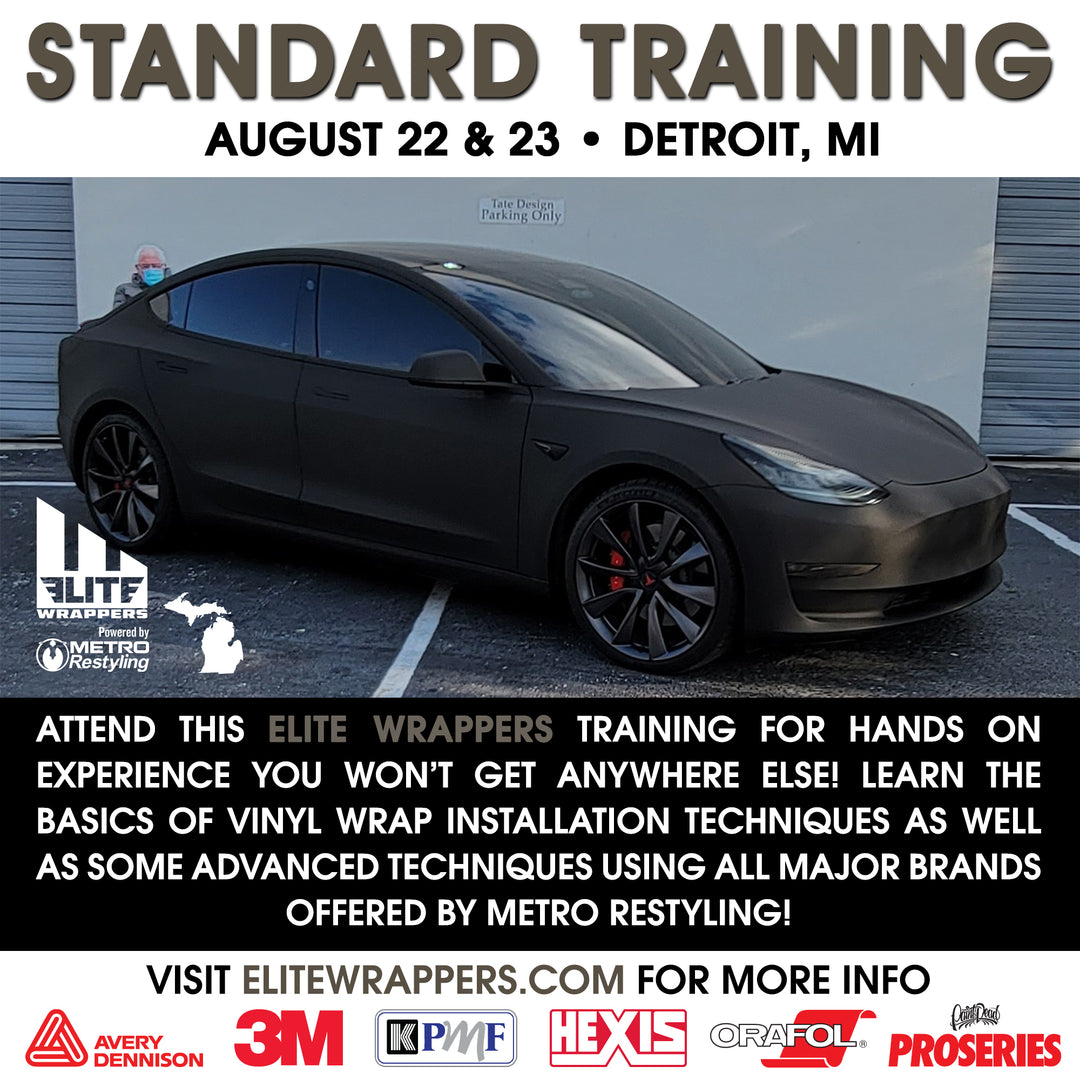 Standard Training Class - MI - August 22nd & 23rd, 2023
---
2-Day Training Class
Time: 9am-5pm
Class Size: Up to 15
Trainer: James Tate

If you're just starting to pursue your passion for vinyl wrapping, this is the perfect class for you! You will learn the basics of vinyl wrap installation techniques using all major vinyl brands. You will learn the do's and don't's of installations with various materials. In this class, you will gain some hands-on experience that will help you get started in the industry.
All classes include Certificate of Training, Wrap Pouch w/ tools (~$140 value), Material used in class, & Lunch
In an effort to keep everyone safe, if you are feeling sick or if you have been exposed to someone with COVID-19, please call us to let us know and do NOT attend our class.
Face masks recommended but not required.
Proper social distancing guidelines will be followed.
The facility will follow proper sanitation.
Hand sanitizer will be provided within the facility.
Please note that if anything changes within the state pertaining to COVID-19, we may be required to reschedule this class.